Home>Menu>Japanese Children's Books
Japanese Children's Books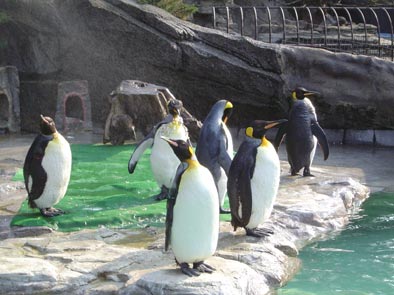 Our 2005 Spring/Summer Edition is now online !

A bilingual magazine on Japanese children's books
Published by: Yamaneko Honyaku Club


Please select your preferred language

Introducing "Japanese Children's Literature"

---

Introducing "Japanese Children's Literature" to the English-speaking community

Every year, hundreds of outstanding children's books from abroad are translated and published in Japan. Sadly however, the reverse does not hold true. Very few Japanese children's books are translated and made accessible to children abroad. We feel one reason may be the paucity of information on Japanese children's literature in general. For the past six years, Yamaneko Honyaku Club has been active in providing news and information on foreign children's books to those in Japan.

Children's book translation is a very popular and highly competitive field in Japan. Amazingly, although most of us were just "aspiring" translators six years ago, quite a few of our members are now professionally active in the children's book publishing industry.

Recently, we've been receiving more email from foreign visitors to our website, an indication that we probably need to provide more information in English. Our first attempt towards this goal will be Japanese Children's Books, the first newsletter published by Yamaneko Honyaku Club to be offered in both Japanese and English.

For the present, we'll only be able to review four to five books per quarterly issue. That may be equivalent to no more than a raindrop or two in the desert. But maybe, just maybe, those raindrops will be enough to allow a single seedling to flower. And perhaps people will come to see that flower, and the moisture and seeds carried by those people will be just enough to form a tiny little oasis. Who knows what may happen.

This online newsletter is provided free-of-charge but we do ask that you respect copyright. We also hope to reach aspiring translators of children's literature who may be interested in joining us. Information on our club is available here. For the time being, all of our activities are conducted in Japanese, but if there is enough interest, we may eventually open up an English language division. For information please feel free to contact us on our at our email address listed below.

(Japanese Children's BooksEditor/April 5th, 2003)
---
---
| | |
| --- | --- |
| English Version | Japanese Version |
| | |
---
If you have any questions, please feel free to write to us at einfo(a)yamaneko.org


copyright © 2003-2005 yamaneko honyaku club